Shanghai Haozhuang Instrument Co., Ltd. has developed the Hao Zhuang (LNB) brand constant temperature shaker, which is energy-saving and environmentally friendly, leading the country. Professional manufacturing is more secure and affordable
Scope of application: Widely used in bacterial culture, fermentation, hybridization, biochemical reaction, enzyme and tissue research, etc. It is widely used in medicine, biology, molecular science, pharmacy, food, environmental protection, etc.
The desktop constant temperature shaker is the constant temperature culture oscillator. It adopts the domestic advanced technology of single-axis drive balancing device. It provides the lowest mechanical friction and guarantees extremely low noise and energy consumption. Therefore, it is the best shaker in China and enjoys a very good The reputation is an inevitable choice for research and application fields such as medicine, pharmacy, food and environmental protection.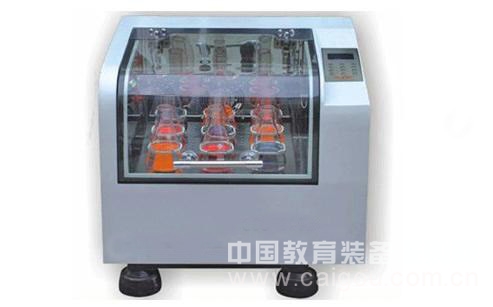 Product advantages: original advanced technology of single-axis drive balancing device to ensure the lowest energy consumption and noise. The oscillation frequency can be extended to 50-600rpm in a wide range. Intelligent sound and light alarm environment scanning microprocessor controller. The large LCD backlit liquid crystal display double displays the set parameters and measured parameters. The 200D type is a safe fluorine-free refrigeration system that meets international environmental protection requirements. Model 200D is supported by an elastic cylinder to ensure smooth opening and closing of the lid. Operation parameter memory function to avoid cumbersome operations. AC induction long-life motor design, wide speed regulation, constant torque, constant speed, no carbon brush, maintenance-free. Over temperature sound and light alarm function, motor overheating, temperature runaway, abnormal over temperature instrument automatically cut off their power supply. With power failure recovery function, after the external power supply suddenly loses power and then calls again, the device can automatically resume operation according to the original setting procedure. The acceleration control circuit ensures that the shaker starts slowly and accelerates steadily to ensure the safety of the experimental samples. Streamlined and luxurious shape with rich aesthetic design concept, ABS special engineering plastic box, large screen tempered glass window.
Shanghai Haozhuang Instrument Co., Ltd. is a company specializing in the research, development, production and sales of cryogenic laboratory equipment and ultrasonic equipment. Strive to make the products beautiful, practical, stable and cost-effective, and strive to save more experimental space for our customers. We will provide you with safe, stable and high-performance experimental equipment as always, making your experimental process easier. The company has professional temperature control technicians and advanced production equipment; perfect production technology; guarantee product quality; achieve safe production. Welcome customers!
Thick Bottom Tube Bottle,Thick Bottom Tube Bottles,15Ml Thick Bottomed Bottle,15Ml Thick Bottom Tube Bottle
Zhejiang Changxing Hanghua Glass Co., Ltd. , https://www.hanghua-glass.com